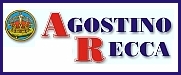 For four generations the Agostino Recca company from Sciacca on the island of Sicily, has brought good things from nature to the world's table and Excelsior Foods is proud to bring them to you.
Demanding consumers in Europe, the United States, Canada and Latin America have appreciated its Fillets of Anchovies in pure olive oil, which are famous for their fragrance and clean non fishy flavor. Indeed,the prestigious american magazine Food & Wine called them a "must have" for the kitchen pantry.
Fillets of Anchovies are also prepared without salt. The most tender specimen are filleted and marinated in white vinegar to produce "White Anchovies", a most delectable version of "sicilian sushi". The company also produces anchovies packed in sea salt.
These Salted Anchovies, which are packed in colourful tins of various sizes, are especially well regarded and have been featured in many famous american cook books such as: the Union Square Cafe Cookbook by Danny Meyer and Michael Romano and A Passion for Piedmont by Matt Kramer.
Indeed, Mr. Kramer cited the Agostino Recca brand Anchovies in Salt as among "The Best" he has ever tasted. Moreover, several well known american chefs including: Michael Lomonaco executive chef of the "Windows On The World" restaurant in New York City, Alice Waters of the "Chez Panisse" restaurant in Berkeley California, Julia Child in her series "Cooking With Master Chefs" and Martha Stewart in her show have featured the Agostino Recca brand Anchovies in Salt on their cooking shows.
Agostino Recca also produces the renowned Capers and Capers Berries of Pantelleria which it packs in wine vinegar and in salt in jars of various sizes.